Community Care Project | LES Tattoos x Beehive Waxing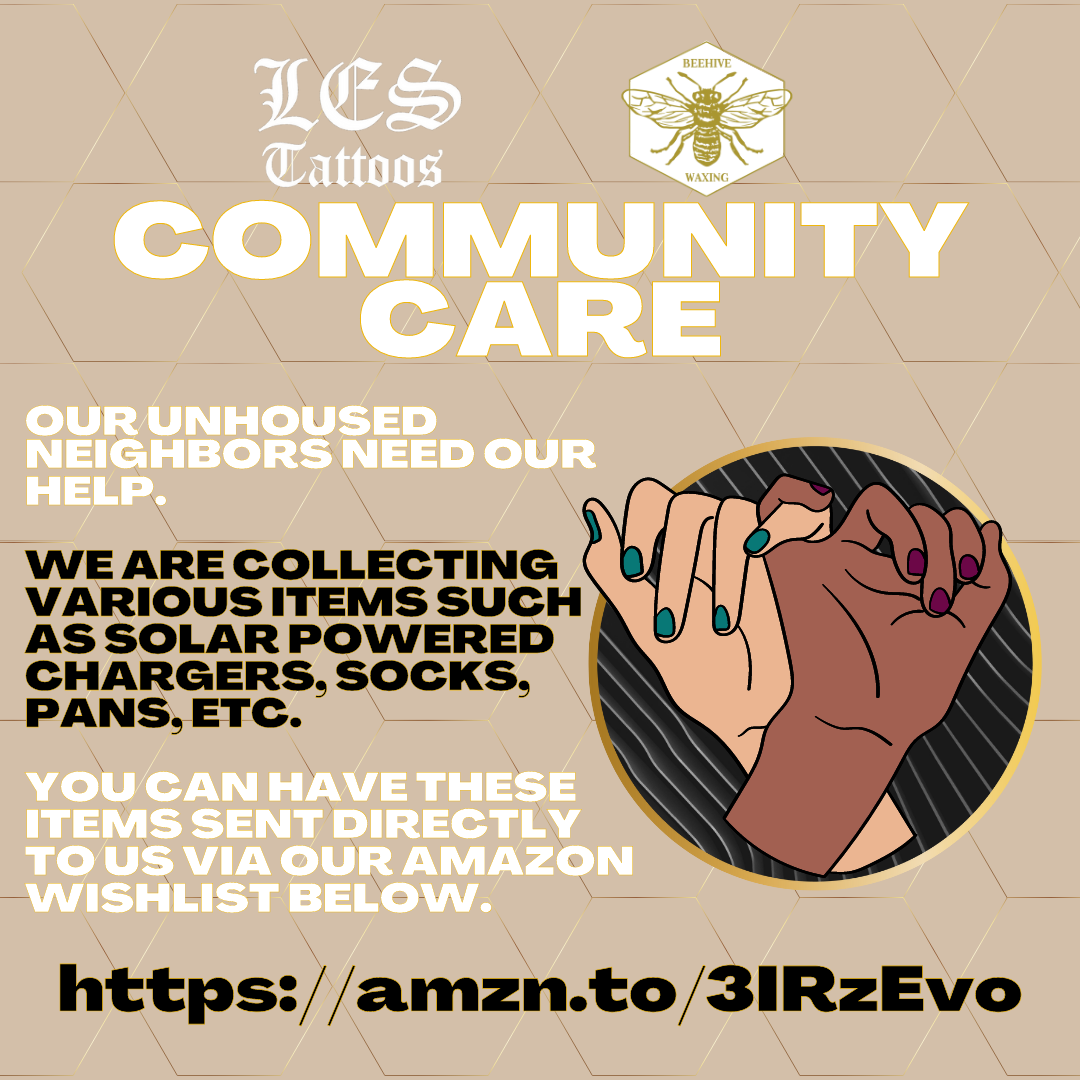 Our unhoused neighbors need our help.
If you've been to our building within the last month, you've likely noticed we have some new neighbors. It's been a cold and rainy winter and soon enough, it'll be a toasty summer. With so little resources in the Sacramento area and the pervasive disruption of countless encampments, we want to do our part in lending a hand with the help of our community.
We are collecting various items to disperse such as:
Solar powered chargers

Solar powered flashlights

Cooking pans

Plastic cutlery

Socks

Underwear

Hydration powder packs

Snacks
You can have these items sent directly to us via our Amazon wish list below.
As inclusive businesses, we want to make sure that inclusivity involves all sectors of our community. While we acknowledge this is a drop in the bucket when the real issue is providing housing for all, we hope this ripple will create a positive impact.