Beehive is not the sort of thing that happens overnight.
When Katie started this project, it was little more than a single service room and herself. Far from being a lone wolf though, Katie was committed to surrounding herself with committed client that both gave and expected mutual respect, as well as staff who understood that offering clients kindness and self-presence was as crucial as providing them with an excellent service. Although it took River coming along to capture the vision into words, Katie chose every Beehive babe intuitively with the following values in mind: radical inclusivity, body neutrality, and loving community.
Beehive is a waxing salon and wellness collective built on the principles of radical inclusivity, body neutrality, and loving community.​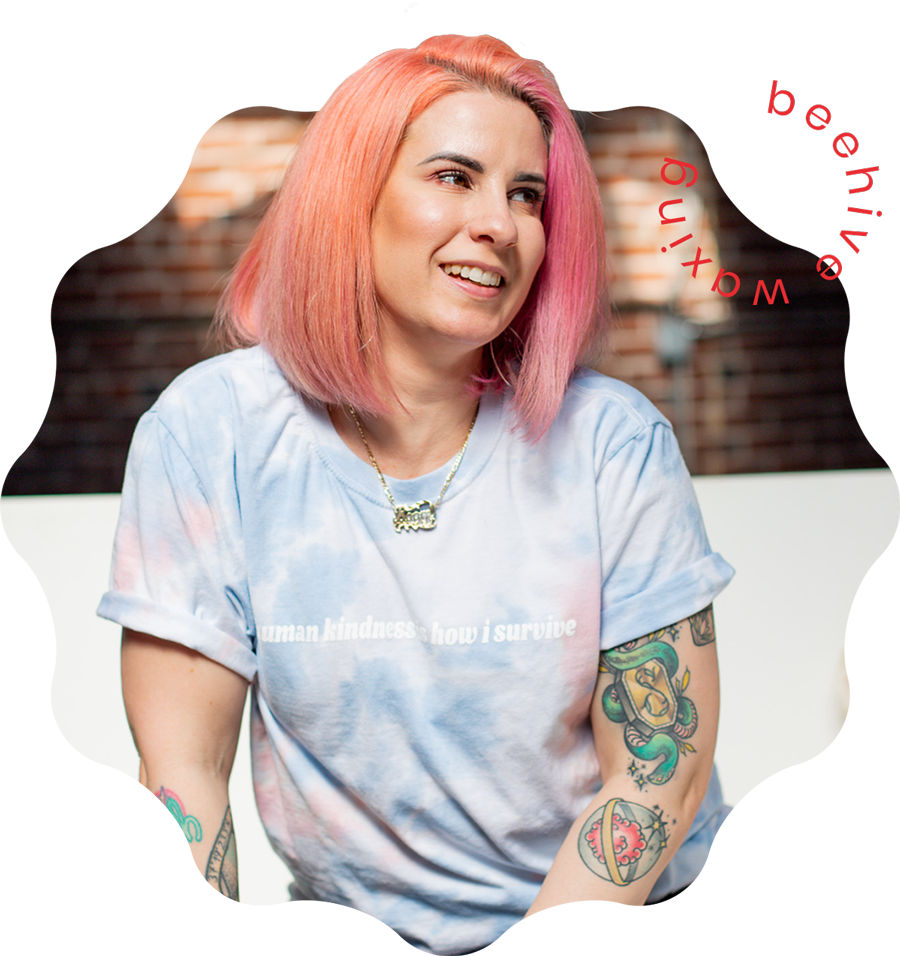 ☀Pisces || She/Her || Owner/Cosmetologist
Katie's mission in creating Beehive was more than just an intention or a business model. She was inspired to create an environment where people feel comfortable enough to be themselves, and where each client feels welcome and validated.
Originally from Miami, Katie moved to New York City 10 years ago to hone her skills and found herself in Sacramento in 2013. Since landing in Sac, Katie has worked diligently to provide clients professional, precise and time-efficient cosmetology services, education and advocacy.
In 2016, her passion for empowering people to be the best versions of themselves through self-love and self-care, prompted her to open Beehive Waxing. Just as her passion for empowering people led her to opening her own business, that same passion drives Katie's involvement in Sacramento's small business community.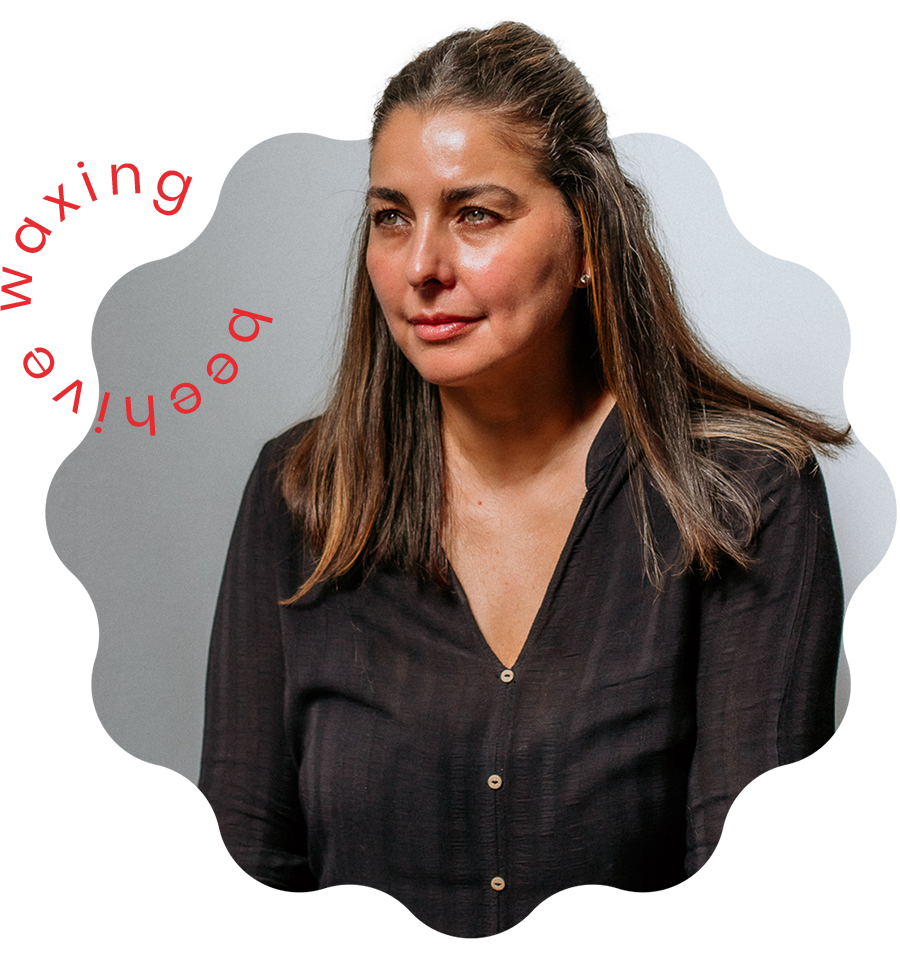 ☀Pisces || She/Her || Esthetician
is Beehive's resident cool mom. Mom to two human kids, Aminah and Jadon, two dog babies Ziva and Milo, and a former ultramarathon runner (like honestly, wtf), Yvonne would spend everyday exploring the forest, rivers, and mountains outside Sacramento if she could.
Yvonne became an esthetician in 2019, and since then has brought her skincare brilliance, warm energy, and deep kindness into Beehive every day she spends with us. Accepting compliments isn't her strong suit (yet), so don't tell her we said all this nice shit about her, k?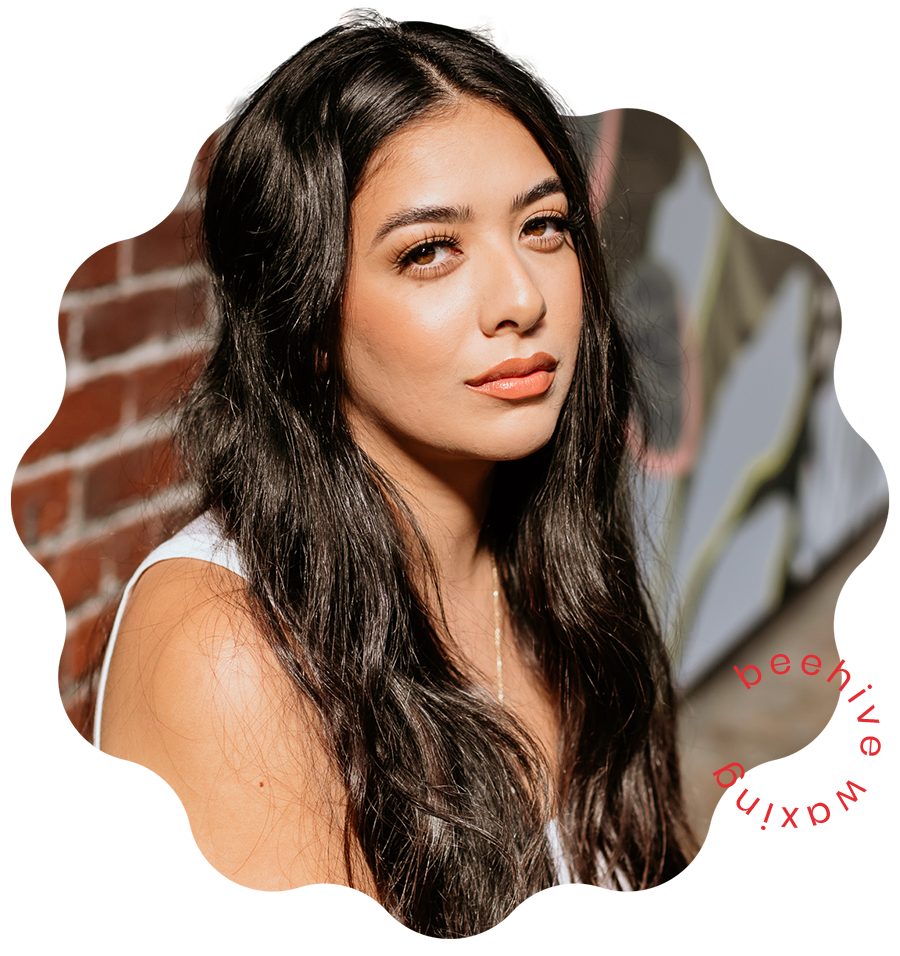 ☀Capricorn || She/Her || Esthetician
is the newest addition to our service team, and we can't imagine how we survived before or without her. Beehive brow queen, mama to a handsome husky boy named Yeezy and drinker of many Red Bulls, Celi will have you leaving feeling like her new best friend. Celi was drawn to Beehive because of its energy and commitment to inclusivity.
"I wanted to try local after the pandemic," she says. "Katie treats everyone like family, and Beehive empowers me to provide a better quality service than I could before."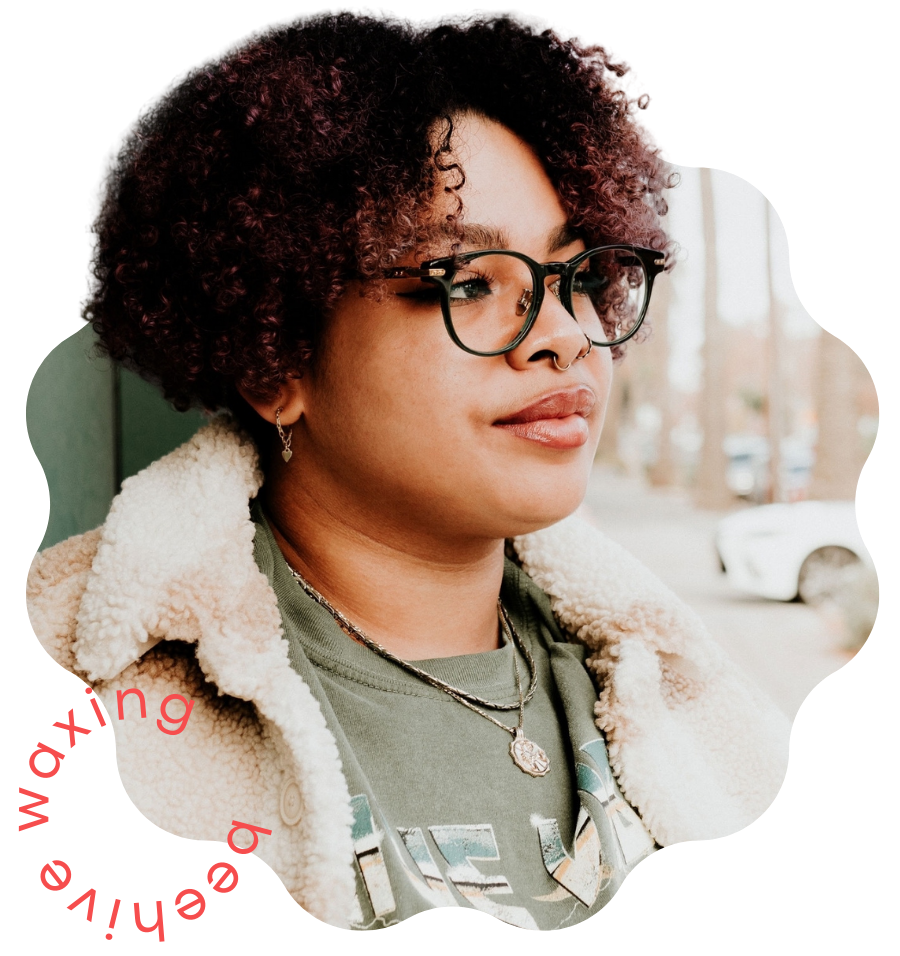 ☀Scorpio || They/Them || Business Manager & Receptionist
Usually in the background, making sure the wheels keep turning, you'll probably see Rahsja's face when you walk in or peep their cool-ass graphics on our instagram.
When they're not at Beehive, Rahsja can be found wearing many other hats such as singer/songwriter, social media marketer, pet sitter and aesthetic chameleon. It begs us to question: "What can't they do?"
They are committed to making your visit safe, fun, inclusive, & affirming.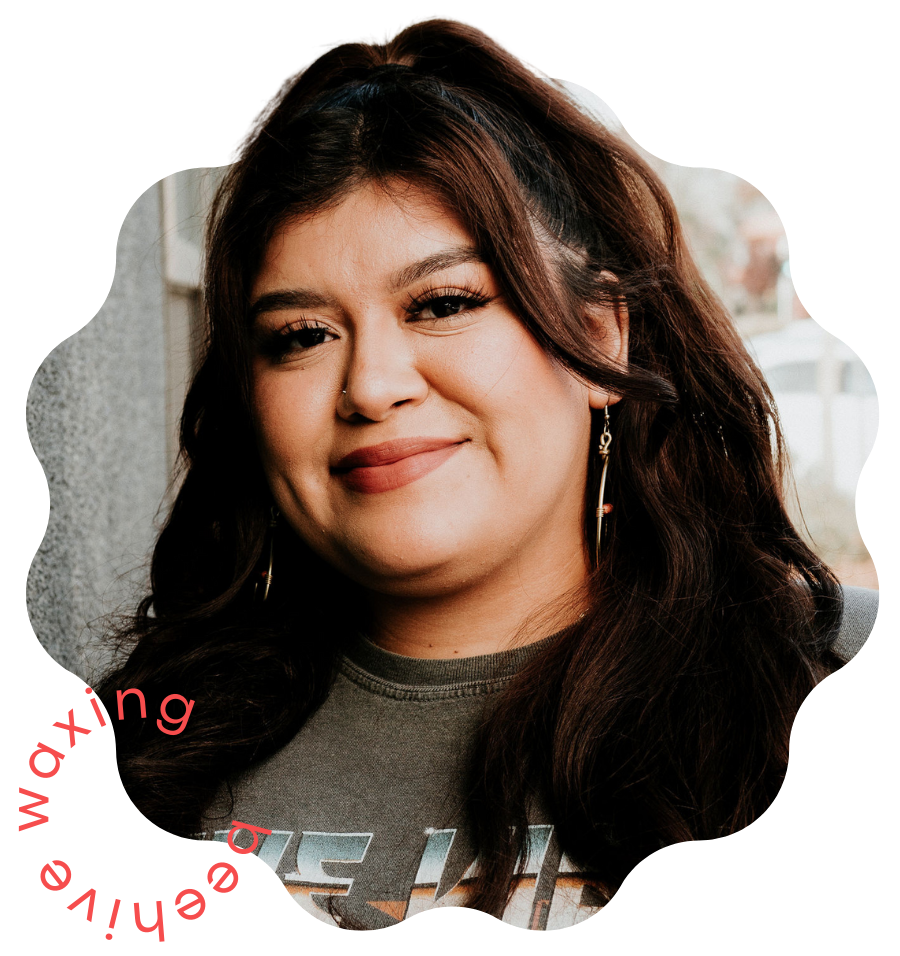 ☀Aries || She/Her || Front Desk Babe
Lily is our fashionista with an equally unmatched sweet and calming energy that will make anyone feel at home.
A recently graduated esthetician herself, she was drawn to Beehive because of its inclusivity & commitment to advocacate for all bodies.
While you'll likely interact with Lily at the front desk, she is currently training to become a waxer so expect to see her provide compassionate services in the new future!
☀Aquarius|| He/They || Front Desk Babe
Description is loading!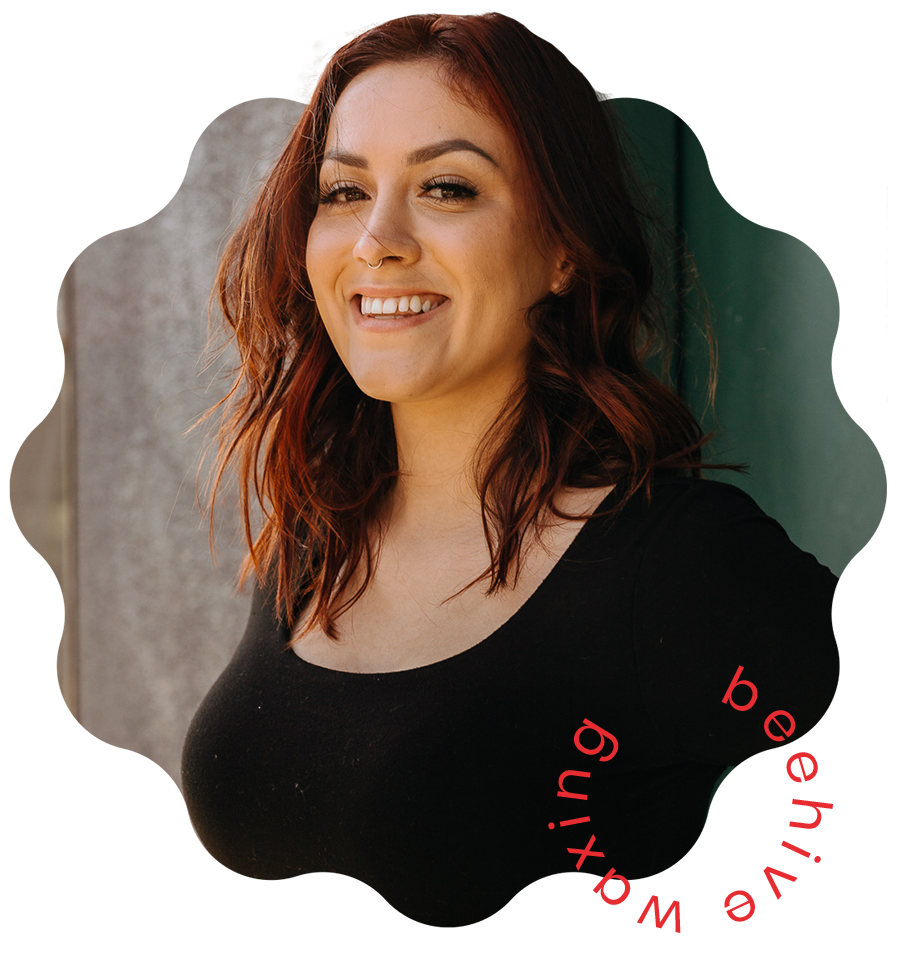 ☀Cancer || She/Her || Permanent Makeup Artist
Grace Aesthetics Permanent Cosmetics is located within Beehive Waxing. Owner + tattooist Kaila specializes in custom eyebrows, lips, eyeliner, & dermal needling. With over two years of progressive experience in the permanent cosmetics industry & over 1,000 faces perfected, Kaila offers the most innovated techniques to enhance your natural beauty. In creating partnership between her clients & her wealth of knowledge about skin, facial structure, pigment, + more, Kaila brings beauty & confidence to every face she touches.